Cause Poster Workshops
Everyone should know how to articulate an opinion for general public broadcast.
Want a workshop or class?
Reach out!
Everyone should be able to cross all the inner thresholds of inhibition or even perceived propriety and put forth a well-stated message based on personally held opinion. Artists and designers should be some of the first in line to do so, given our training and motivations.

The fact that some cultural producers, so intensely trained to convey subtleties and sentiments, ever doubt that they could do this is a sign that there is a disconnect of creative practitioners from general societal discourse. I have my theories about this gap, but first I must take action. Suffice it to say , I have chosen to find ways to help my peers bridge this divide through my teaching practice, and not just shake my puny fist at the sky. The obstacle is the way
---
Latest workshop:Summer 2022
Making Protest/Support Posters: A Family Affair
I gave this online workshop for families during COVID. It was delightful to speak to young children as they figured out their causes!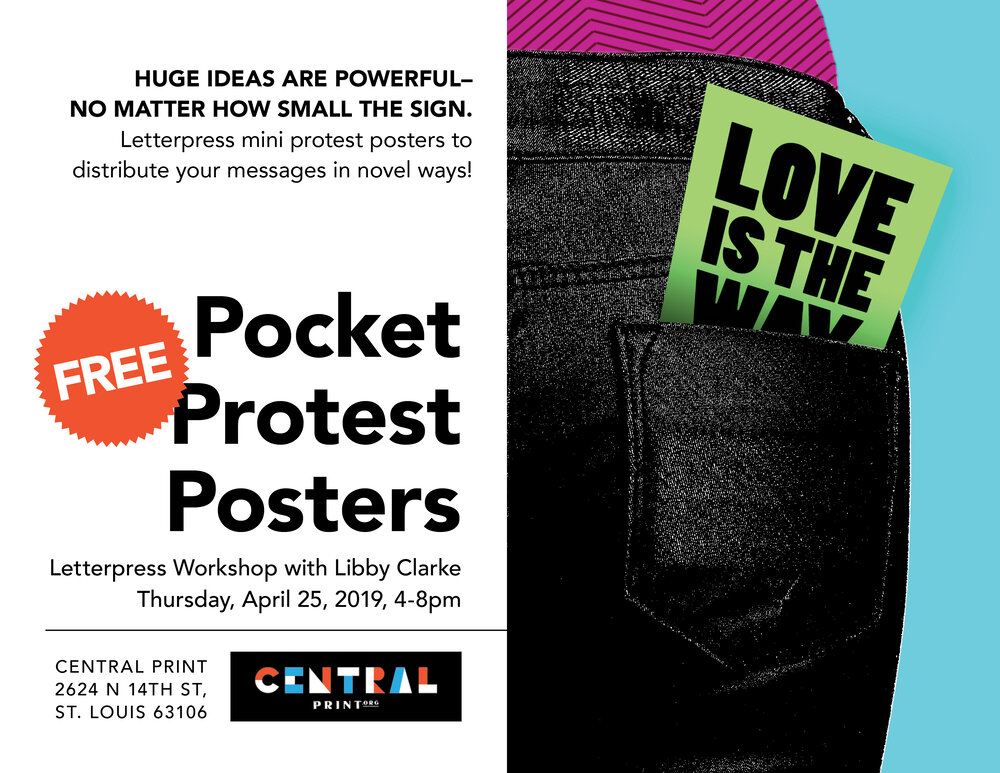 Pocket Protest Posters I led printers in using quickset letterpress to create postcards with a point!
Family Week:
Poster Workshops
I am a regular volunteer for the Family Week crew–this yearly event, run by the
Family Equality Council
, is a beacon in the lives of LGBTQIA+ families.
Graphics for Change:
Artists with a Cause
I gave infomal instruction over several weeks and helped several artists start their protest work.
---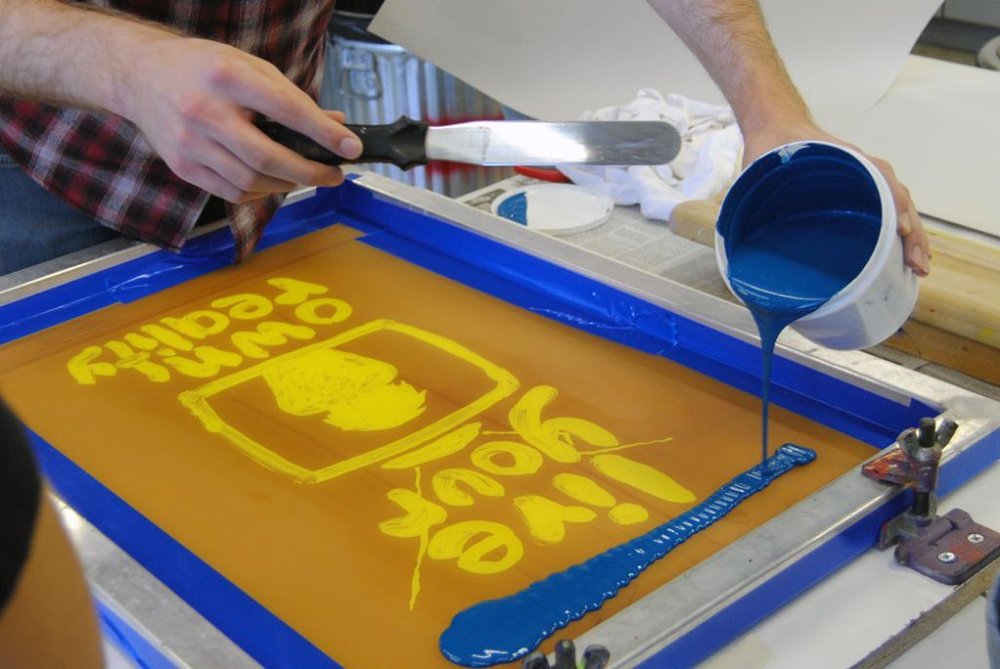 Protest Poster Workshops

California State University Northridge
I led students for several days of poster design. We formed groups, designed and printed single color screen prints.
Download my handout
Protest, Propaganda,
& Public Art: Silkscreen as a Truly Social Medium
Pyramid Atlantic Art Center
I taught the fundamentals of screenprint while helping student groups develop their pieces.
Interview on the Outspoken Voices podcast
"There has been a surge of public activism over the past several years. People are taking to the street across the country. How do families fit into these mass movements? We discuss how and why protesting must be a LGBTQ+ family affair."
Listen to the Podcast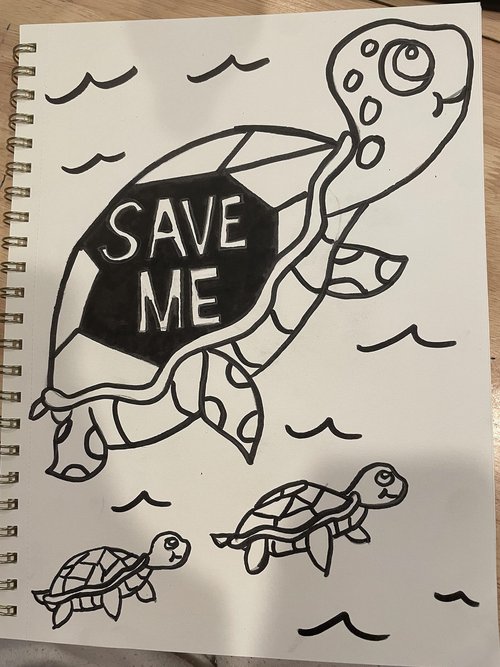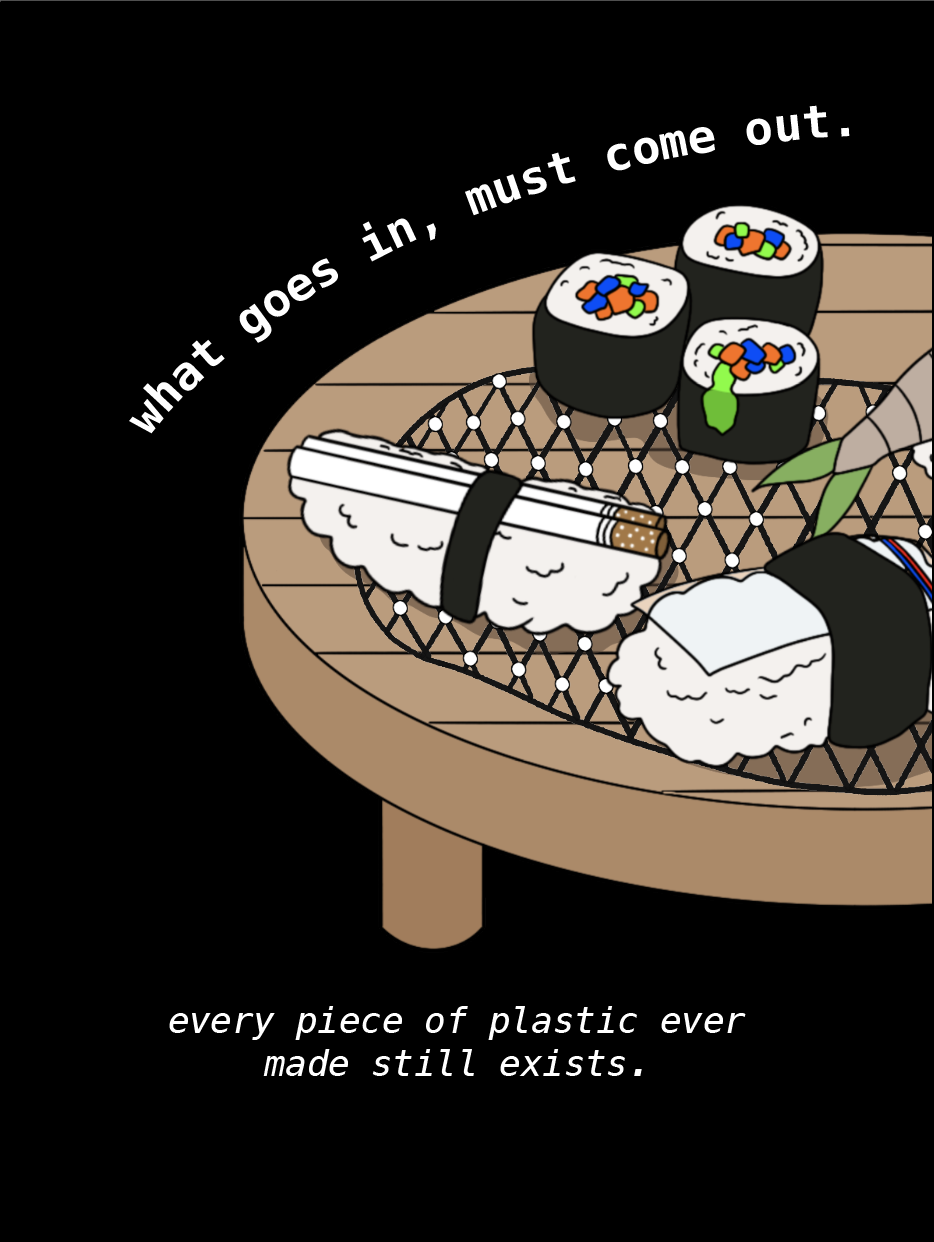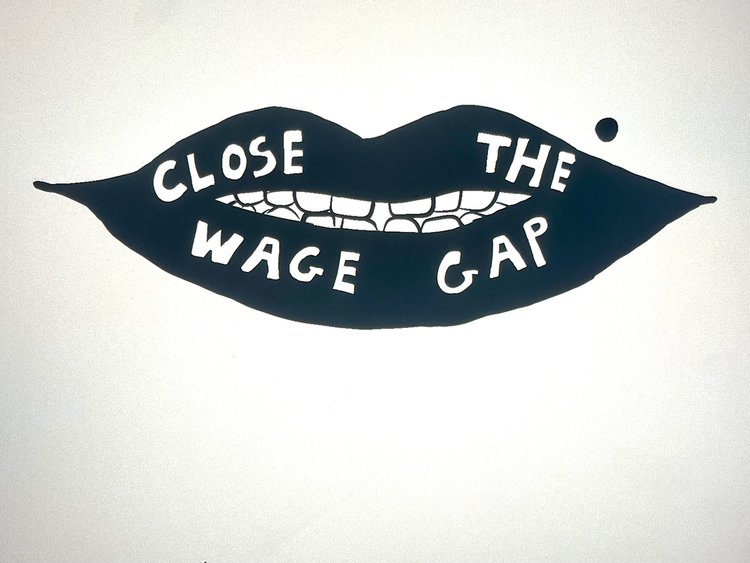 Protest Posters
as a Teaching Tool
Hand-Hewn & Digital Posters
I teach this lesson to any student I can. I make sure to emphasize my one criteria for message-making: if my signal depends on the dehumanization of any one person or group of people, I have failed and must try again.
---
Progress through consensus

Why I teach with protest posters

The protest/support poster workshop I have taught over the years springs from this impulse: I bring a large group of people together to teach them the history of protest signs, the ethics of making responsible graphics for public consumption, and how to reach consensus in a group of strangers.

Their agreement evolves through discussion, research, and debate: I give ground rules just in case people need a framework, but usually the teams develop quickly into thriving small polities. The dialogue is where the true magic happens: the students seek information, test assumptions, and learn in front of each other. We then develop the designs for screen print and proceed to produce editions of all the final ideas. The groups all come together at the end to critique the work and talk; we exchange posters, so each student gets a copy of them all, and we go home with the know-how to do it again.

I teach students how to perform research and to seek dialogue. These are the tools we need to turn our talents to truly create socially-engaged work. The resulting posters end up being clear, concise, and on the right side of history (due to my one rule that the design cannot rely on hate to work). The groups come away feeling they can produce something meaningful with others, and they learn how to screen print like champs which does my printmaking heart proud.

In times of friction and strife, we all need to remember how to send (and receive) messages to one another, no matter what. Being able to come away from anger through reasoned expression is how I see us proceed as a whole. We do not have to agree to be a great nation: we just have to be prepared to listen and respond as we choose collective actions. I refuse to think that we cannot continue the Great Conversation that is the United States with civility, and I use my creative practice to remind as many people of that as I can.