The Global Learning Lab is an initiative of Teach For All that captures and spreads learning and insights from classrooms and communities across the network.
Teach For All launched the Global Learning Lab as an engine of learning and innovation to help ensure the network achieves its 25 year vision and 10 year intended outcomes.
---
I designed the site based on the existing branding, developing an entire language for the project.
Creative Direction

Photo Curation and Retouching

User Interface Design

Brand Strategy

Icon Design

Information Architecture

Copy Writing / Editing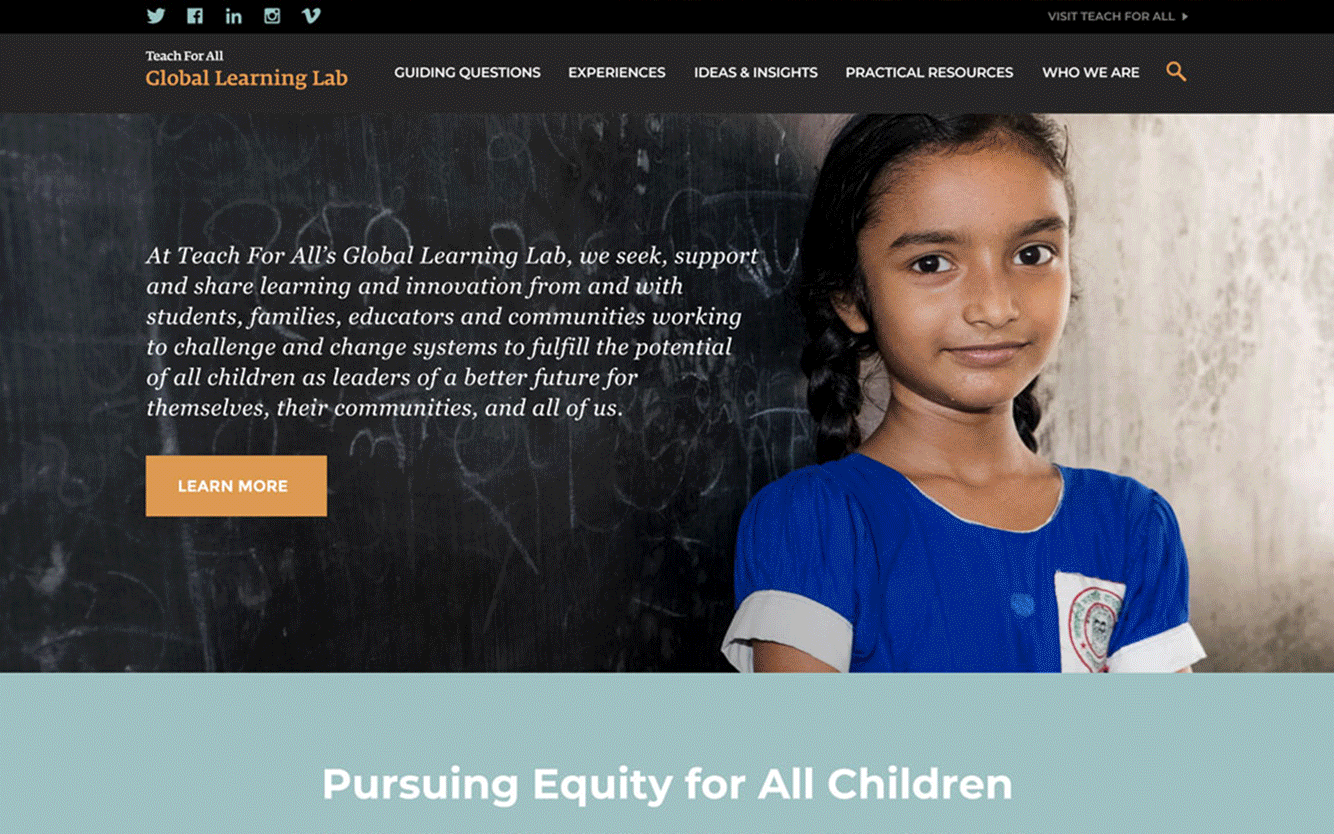 Delivering lessons with clarity

Over the year, our team devised a modular site which delivers a multitude of trainings around the globe. Special consideration was paid to making the site as user friendly as possible.

GLL Style Guide




I developed an expanded family of icons based on the extended Teach for America branding