Visual Arts Center of New Jersey
Director of the Studio School
Arts Admin
Management
UX/UI Strategy
Social Media
A Chance to Lead a Nonprofit Art School

I had the honor of leading the Studio School for the Visual Arts Center of New Jersey. I found it to be a joy to develop new branding and promotions, reinvent curricula, acquire needed and new equipment, and manage artists and cultural producers. I helped develop local connections to the Elizabeth school system, gave presentations to the public, and expanded programming. My team developed a new CMS, reworked the budget, and revamped the inventory system in order to find where and how efficiencies could be found.

I ran the earned income arm of the Visual Arts Center of New Jersey. On average, I supervised 80 instructors as they taught 160 classes and 40 workshops each major quarter.





I dove into voice-over and video ads as well–whatever it took to get the community excited about my school, I was ready to do! I utilized any and all resources we had in house to built the institution's strength.

Promotions
I came into the organization after the brand had grown dull and obscure. I rose to the challenge of rebranding the organization in order to build a laser focus on the school and its offerings. I created a style the team could use so we had a united voice going forward.
I created a whole new way to develop the catalogs, rebuilt the public-facing graphics, and collaborated with an exceptional marketing director to breathe new life into the Center as a whole. This revived community interest in part–we followed up with high-quality programming!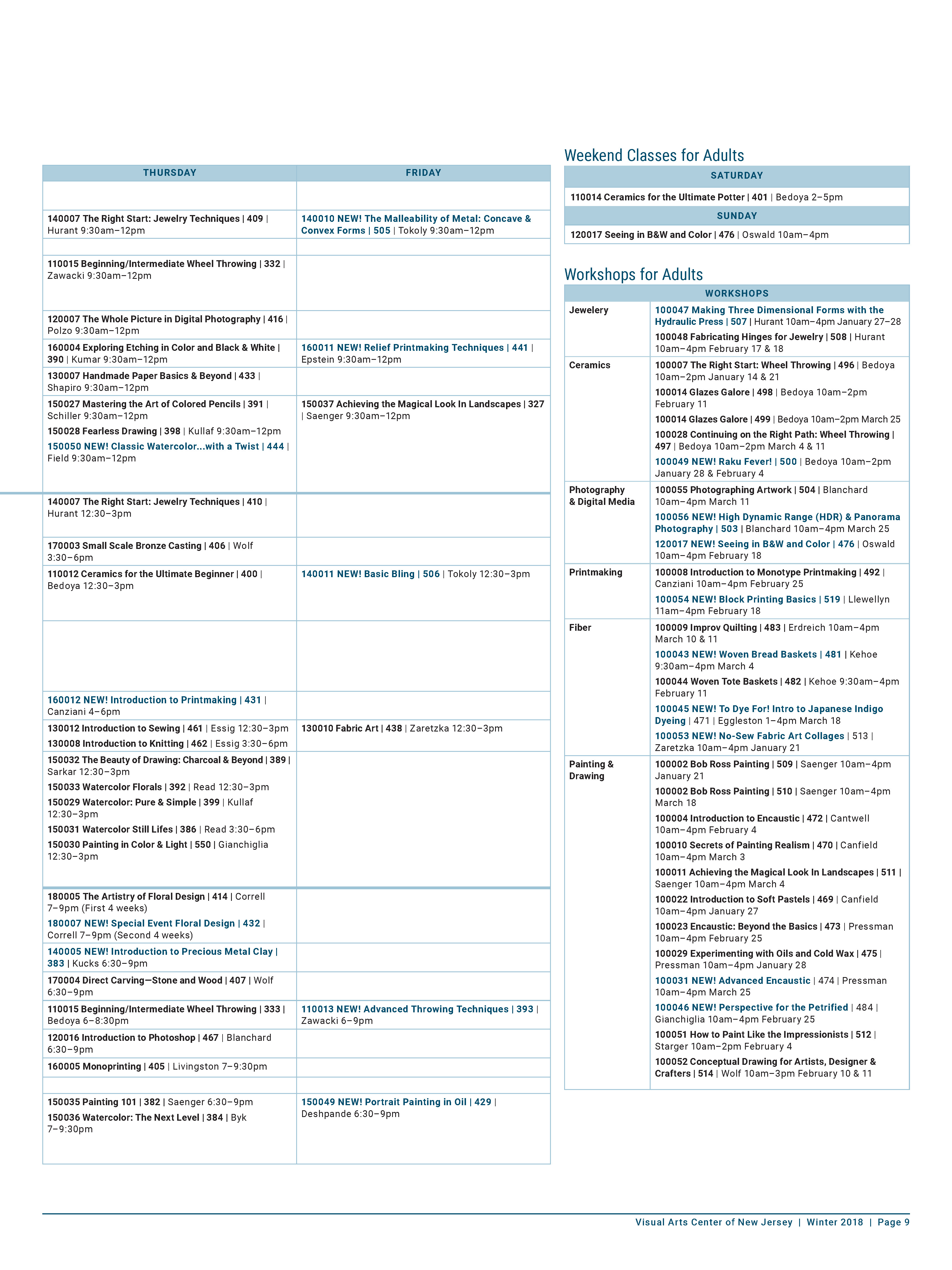 Catalog & Registration Redesign

I completely rebuilt the catalog for the Studio School. I also led my team in building out and installing a new customer management system. These innovations helped more people find the classes they were looking for and made registering for them all the easier.


Class Development & Hiring Practices

I focused energy on helping teachers refine their vision from proposal to instruction. The School thrives when teachers teach what compels them and what excites students.

I helped teachers develop basic syllabi to provide structure to their plans, and opened up our offerings to attract a wider swath of practitioners. I brought back screenprinting, fiber arts, papermaking, and worked to bring in stained glass. I worked to refurbish, acquire, and distribute key pieces of equipment. I wrote grants in order to flesh out the facilities on a regular basis.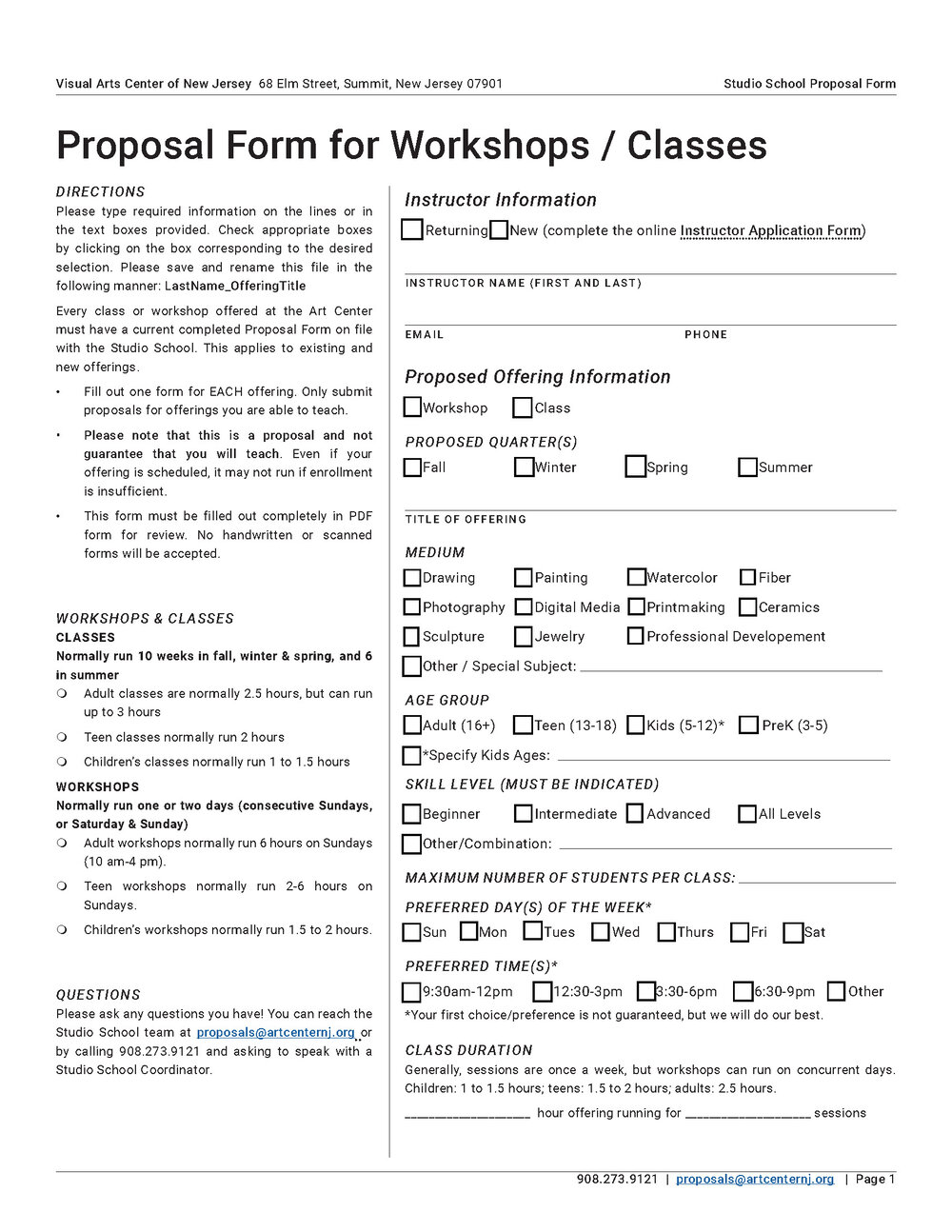 Situational Programming

In order to rise above the growing number of competitors, I worked hard to program new offerings at times of the year we had not covered before. My team developed summer weekend programming for children, Christmas Break classes, and more.