Animal Cancer Foundation is a 501(c)(3) organization dedicated to finding a cure for cancer by funding research in and increasing public awareness of comparative oncology, the study of naturally occurring cancers in pets and people.
For four years, I served as the art director and web designer. I built a new website, developed a new logo and branding system, and created several successful drives and projects in that time.
Creative Direction

User Interface Design

Brand Strategy

Information Architecture

Logo Design

Social Media Marketing
Website Rebuild & Style Guide

I developed the web presence on Wordpress. It enabled the team to take all editing in-house while I was able to develop new ideas and sections with ease. Together, we designed the ways in which the foundation will not only survive the pandemic, but adapt and thrive. We ran online, print, and social media campaigns continuously, steering our choices with analytics I reported on weekly.

---
Sippy Pup Campaign

We developed a camapign wherin people could download materials and set up a Sippy Pup Café. These neighborhood watering stations included homemade dog biscuits, stickers, abnd coloring pages. I developed the social media campaign, the web pages, and designed all the print materials for participants to download..
---
The Art of Happiness

This initiative gave participants the chance to have portraits made of their pets by volunteer artists. People sent in pictures, then they were paired with an artost would would create the final piece however they chose. I developed the branding, web sequences, and social media campaign.
Logo Redesign
I redesigned the logo to more fully incorporate the oncology component to the organization. We kept the hint of genetics as well, creating a more striking and graceful logo family.
---
Genome Campaign

I refined the branding around the Canine Cancer Genome Project, then designed and launched a new wave of the work on the website. I developed email designs, web pages, and print materials for the donation mailers.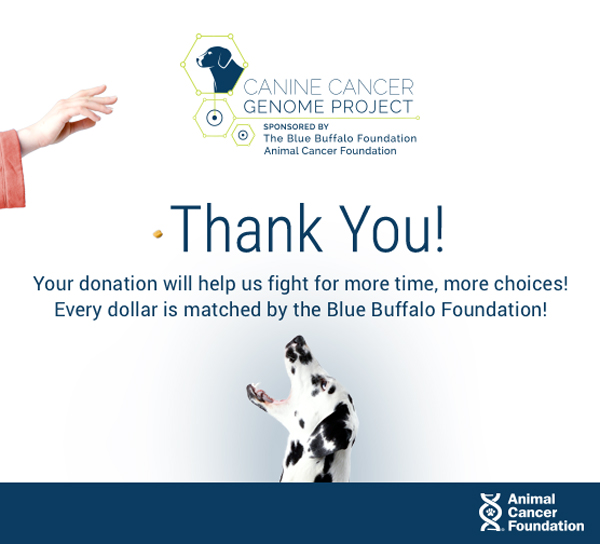 Un • Fur • Gettable Campaign
We celebrated the lives of pets who had passed on with the UnFurGettable campaign. We generated several dozen new tributes, which were profiles of pets people sent in with donations.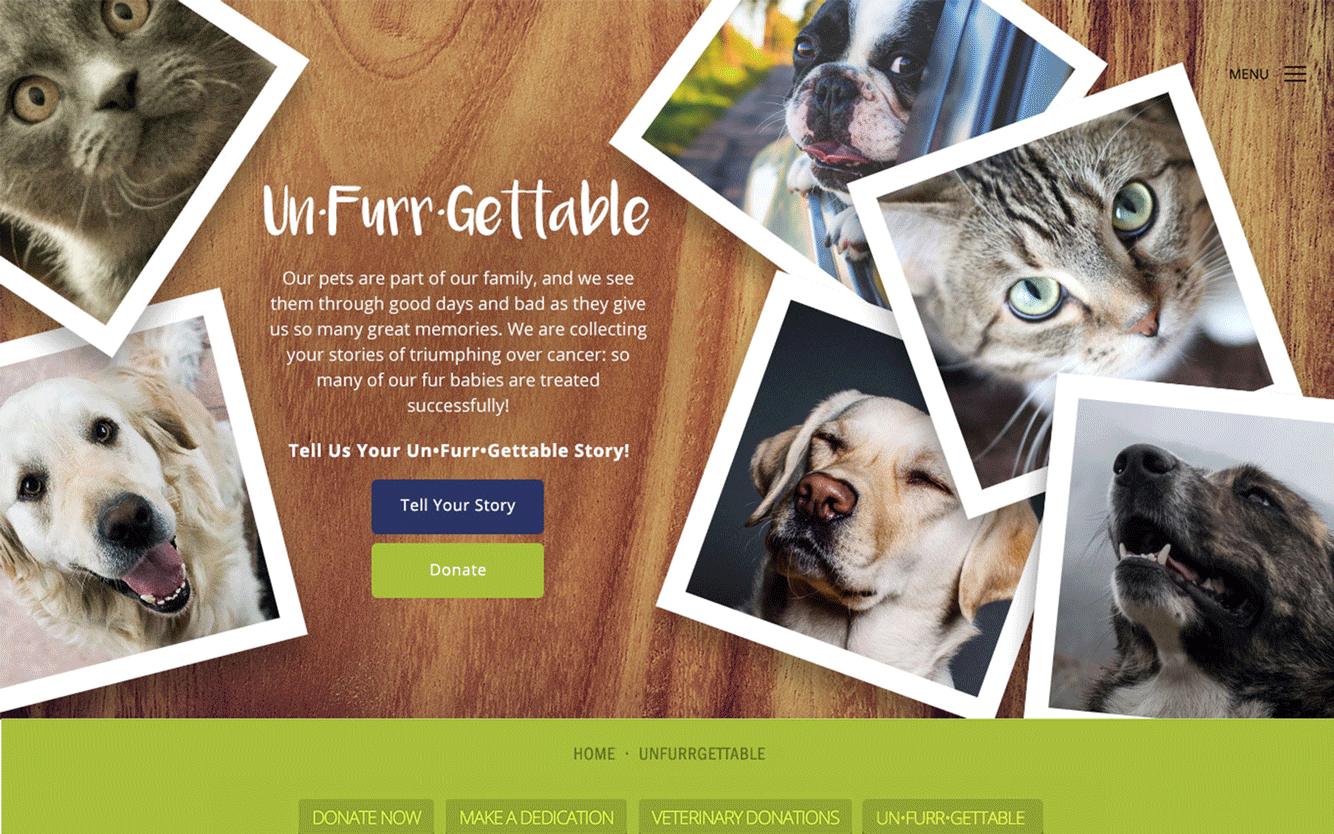 ---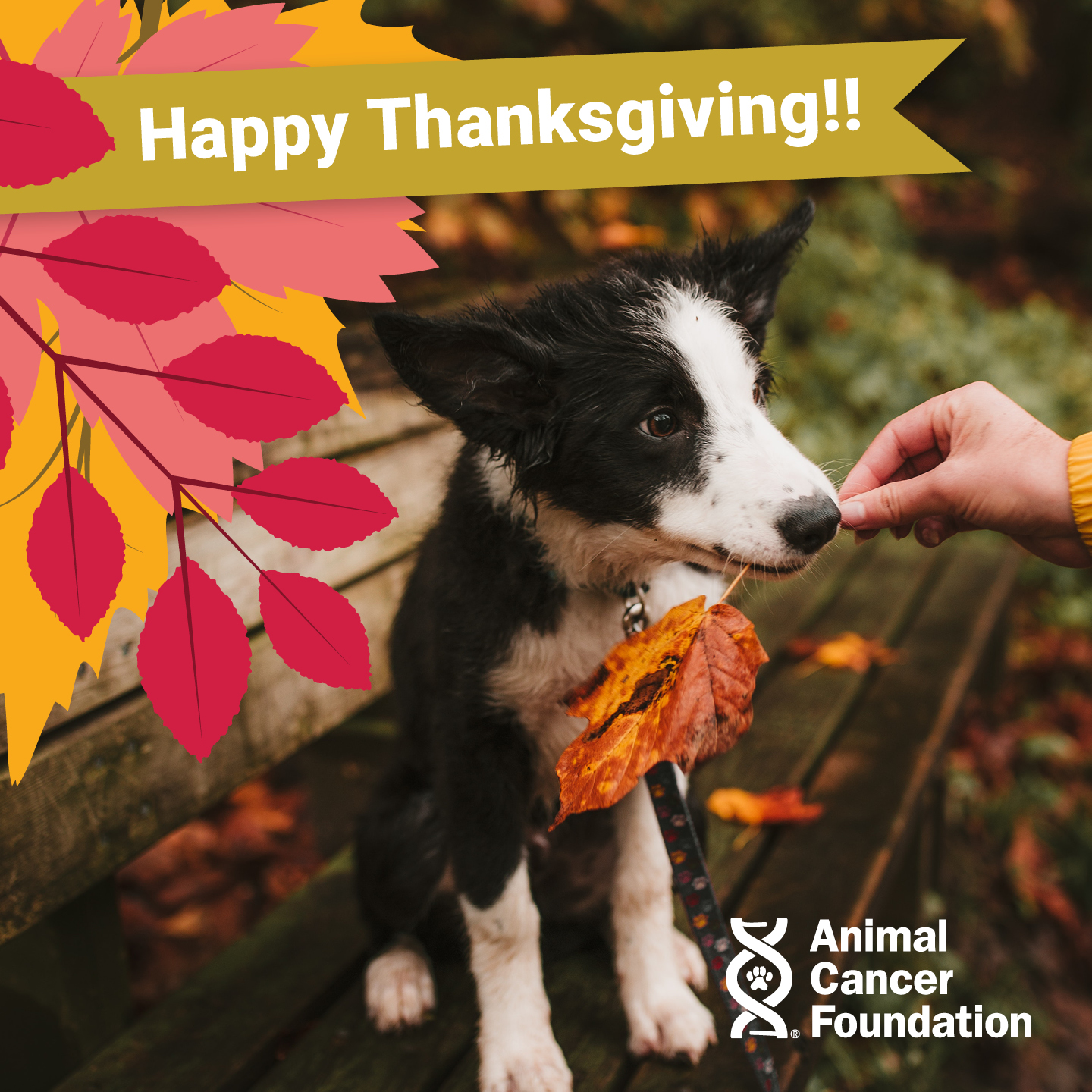 General Social Media

I created hundreds of social media images over the years to give the team all they needed.