Westgate has always been centered around providing affordable, safe, and welcoming housing.
Westgate Management Company, Inc. is a full-service property management firm specializing in the development and management of affordable and market rate residential communities in Pennsylvania and New Jersey.
I created a new logo and style guide for the team.
I built a site for the team on Squarespace. They are able to maintain this on their own with ease.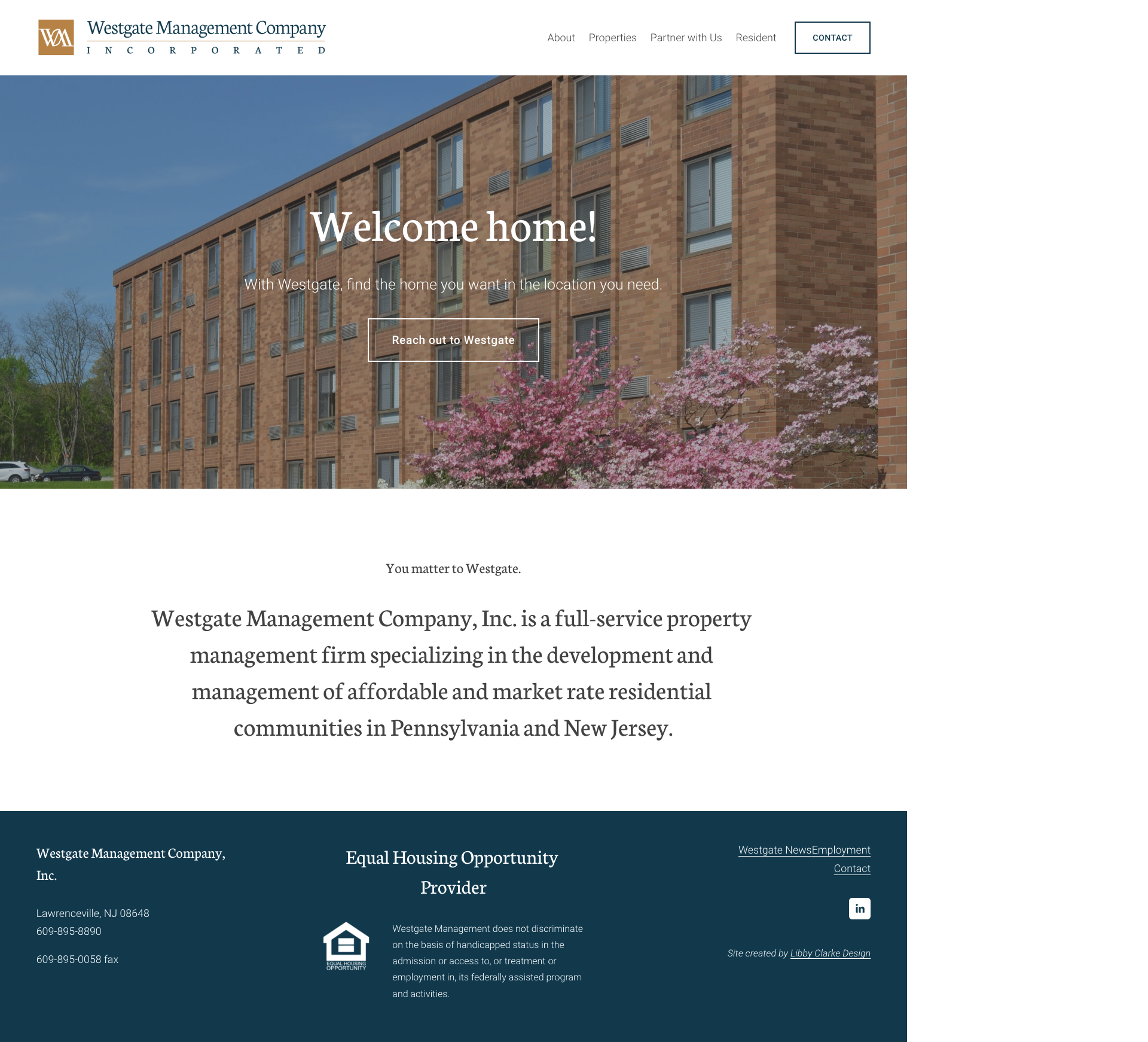 I have also designed signage in compliance with local ordinances.